Ipoh is famous for its white coffee. Of all the attractions in Ipoh, no visit would be complete without sipping a cup of white coffee in a traditional Ipoh coffee shops aka kopitiam. Besides the famous coffee shops in Ipoh, like Sin Yoon Loong and Nam Heong, do you know where is the best Ipoh white coffee that locals like to patron?
5 Best Ipoh White Coffee Shops
---
1) Yee Hoi Coffee Manufacturer Ipoh
Yee Hoi has more than 60 years old of history selling delicious Ipoh coffee blends to the masses. One of the reseller is at Pasar Besar Ipoh; where it used to be Super Kinta, a departmental store. Now is Urban Transformation Centre (UTC) taking up house there. Yee Hoi shop is located on the upper floor of a huge wet market.
They sell both coffee beans and coffee powder. The beans are freshly roasted and delivered from the roasting factory almost daily at Jelapang (an industrial town in the outskirts of Ipoh); and never stored for long period of time.
You may taste a lot of difference between the instant coffee available today and fresh coffee powder; which needs to be sieved, that adds to the charm of its enjoyment.
You may request for your preference of taste and the shop owner will give you the best mixture of white coffee.
Online shop was recently setup to further reach the community both locally and internationally, for those who miss a cup of Ipoh coffee. You may click on these highlighted link Shopee or Lazada and get Yee Hoi Coffee to your doorsteps.
Address: C62,Pasar Besar Ipoh, Jalan Laxamana, Taman Jubilee, 30300 Ipoh, Perak
Operating Hours: 8:00AM – 4:00PM (Close on Monday)
Contact Details: 012- 502 2965
Price range: $
Halal: No
Remarks: A coffee stall that sells only coffee beans and coffee powder. 
2) GreatWall Cafe
The original branch for GreatWall Kopitiam is at Bercham. GreatWall Cafe is the second branch, it is located in the center of Ipoh Old Town. The environment is open air, Instagrammable interior with cosy ambience to chill.
The cafe offers up to 10 different types of roasted coffee beans, there are freshly ground and brew upon order. The great thing is that the price is reasonable.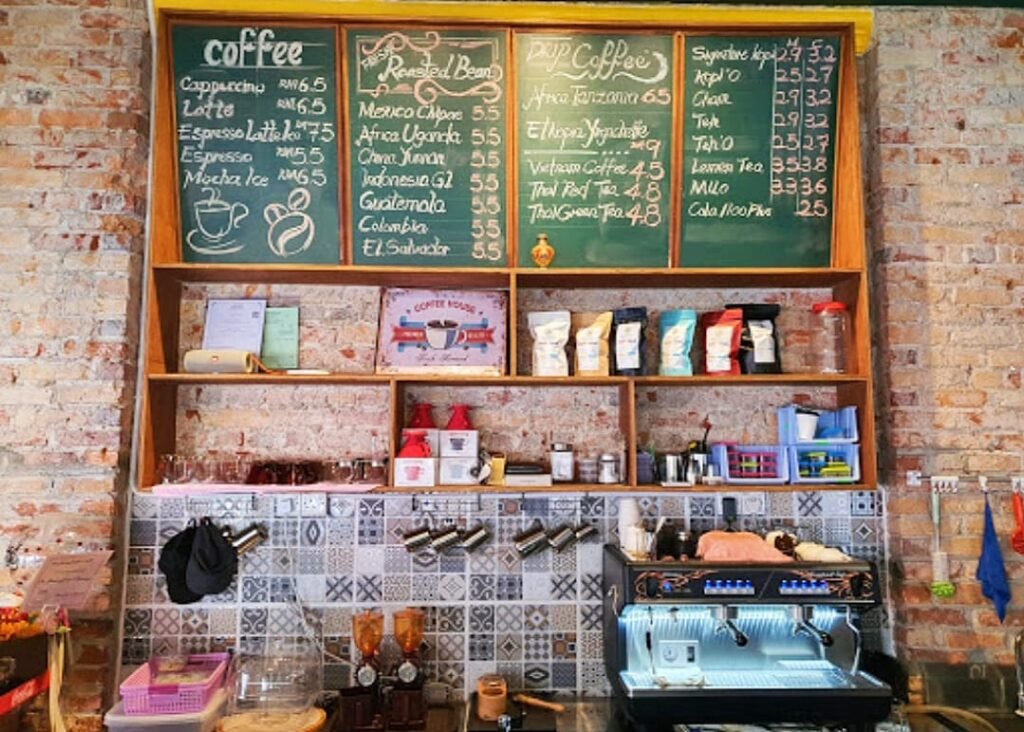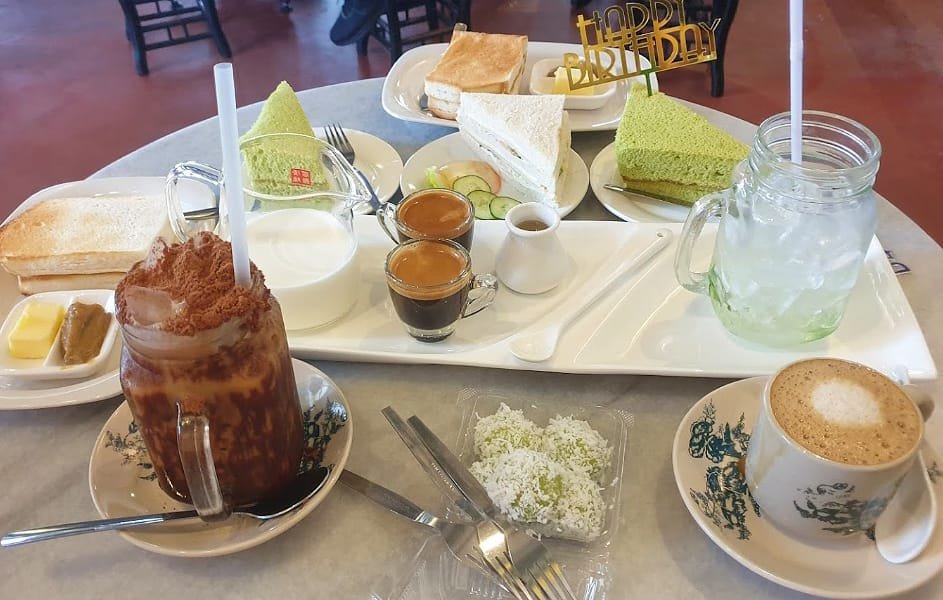 The food menu is limited but don't let that stop you to visit for just a cup of coffee.
Address: 3, Jalan Lau Ek Ching, Kampung Jawa, 30300 Ipoh, Perak (Ipoh Old Town branch)
Operating Hours: 8:00AM – 5:00PM (Wednesday Closed)

Address: 34, Lintasan Bercham Timur 1, Taman Pakatan, 31400 Ipoh, Perak (Bercham branch)
Operating Hours: 7:30AM – 1:30PM (Monday Closed)
Contact Details: 011-3989 8098
Price range: $
Halal: No 
Remarks: Bercham branch is more preferred in terms of taste
3) Tan Cha Kee
Tan Cha Kee is on the first floor of a residential house. The signage is not very big so one may miss it if just pass by. The restaurant serves smooth, rich and aromatic thick brew coffee.
Address: 104 C1,Jalan Chung Ah Ming, Taman Hoover, 31650, Ipoh, Perak
Operating Hours: 9:30AM – 5:00PM (Wednesday Closed) 
Contact Details: 012-5031887
Price range: $$ 
Halal: No  
Remarks: Classic Kopitiam interior. Great place for photos
4) Chang Jiang White Coffee
Chang Jiang is a producer of white coffee. They also have their own coffee place in a bungalow at Jalan Windsor, behind Impiana Hotel. It's a nice place to stop by for Ipoh white coffee.
The white coffee brew here are on the heavy side. It is strong, rich in buttery taste, thick with roasted aroma and not too sweet.
The toast at Chang Jiang is a must try. Crunchy and not too oily with kaya and butter. The white coffee helps to bring out the flavour in your toast the moment you dips it in. Highly recommended.
You can enjoy Ipoh white coffee in an air-conditioning place with nostalgic deco. Personally, I find this place much better and cozier than those coffee shops in Old Town. It allows you to experience the traditional style of coffee shop and all of its delights without stress of finding a parking space, especially on a non peak hour (Chang Jiang have their own compound parking).
Address: 7, Jalan Windsor, 30250 Ipoh, Perak
Operating Hours: 8:00AM – 6:00PM
Contact Details: 05-253 8896
Price range: $$ 
Halal: No
Remarks: Great photo spot for Instagram feed
5) Kedai Kopi Ah Chow
Kedai Kopi Ah Chow specialty is its liquor coffee, other than the normal white coffee served by most coffee shop.
Kedai Kopi Ah Chow serves really delicious, and perfectly well balanced of coffee mix with liquor. It is absolutely not intoxicating at all. And rest assured that you won't be disappointed, as their coffee is as good, if not better, than some of the famous coffee shops in Ipoh.
You can order liquor coffee in either hot or cold. We prefer the cold one as it is thicker, creamier, and has a taste of chocolate like finish. As for the hot one, personally,it is a bit bitter and liquor flavor is more pronounced.
It is a great place to get immersed in the local coffee scene and enjoy how the locals do. Enjoy the slow and relaxing life.
Address: 31, Jalan Bandar Timah, 30000 Ipoh, Perak
Operating Hours: 8:00AM – 2:00PM
Contact Details: 013-590 8683
Price range: $
Halal: No
Remarks: Walking distance from Sin Yoon Loong

---
Share This Story, Choose Your Platform!
Check out other food you have to try in Ipoh:
Are you ready to pack your bags and made a trip to Ipoh? Food adventure awaits!